Oct 21, 2010
OD Network Notes, Taken on an iPad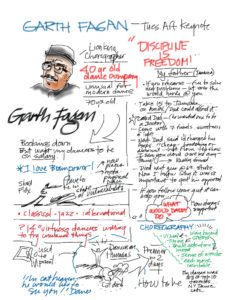 I went to the Organizational Development Network annual conference in New Orleans this week and overlooked the fact I was on the very last page of my journal, a constant companion. This forced me onto the iPad for notetaking and I really had FUN!
I used Sketchbook Pro app for the iPad, saving them to iTunes and then to a folder I could upload here. If you are interested in either OD or iPad noteaking you might check these out. You can click on the images and they will pop up large scale on your screen.
This one is choreographer Garth Fagan's keynote. Since I experience facilitation as a dance, it was one of my favorite.
The rest of these are posted below, column-width.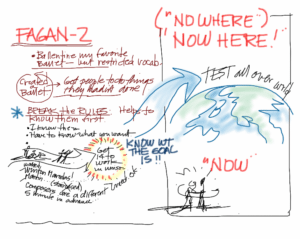 BILLY ALBAN & BARBARA BUNKER and their session on Sustaining Large Group Practice. It consisted of four case presentation that were loaded with good information.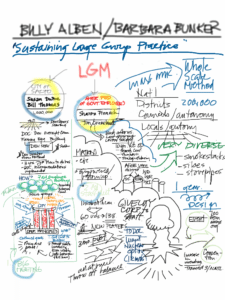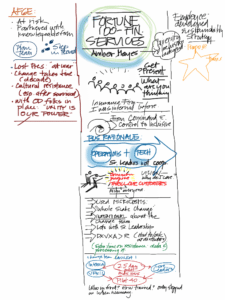 DAVID ROCK on Neuroleadership. He was one of the keynotes and quite provocative. His books on the subject are Your Brain at Work and Quiet Leadership.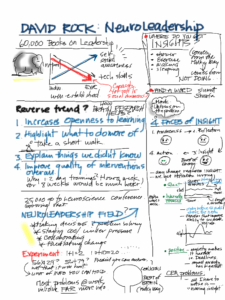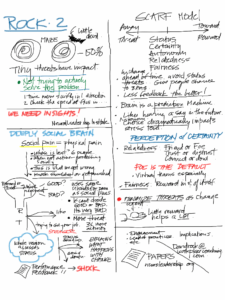 CAROLYN HENDRICKSON and SUMANT RAMACHANDRA presented on "Building Adative Organization" with a case study in culture change at Hospira. This session was loaded with practical, useable approaches. Sumant was the client and Carolyn was the consultant.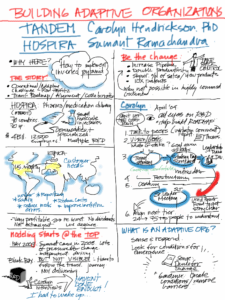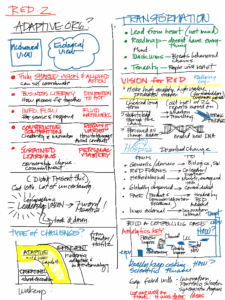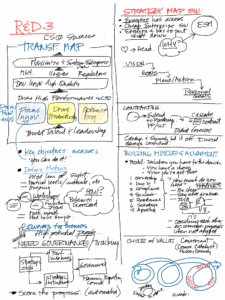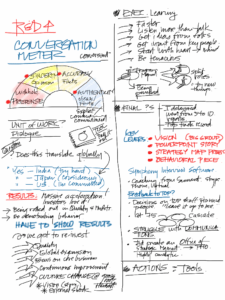 This session by ALEX & TANYA DUNNE was called "iPads & Organization." It wasn't about iPads at all, but about how design methods can be used to foster innovation and insight. It was very creative and interactive with good demonstrations of the designer ways of knowing.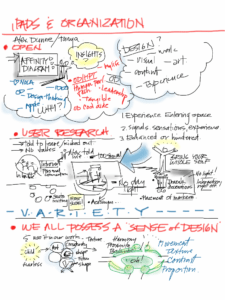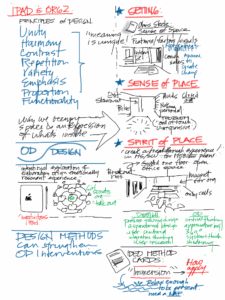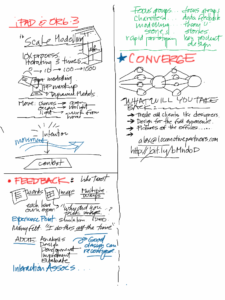 DICK & EMILY AXELROD took their group into the topic "Engagement is the New Change Management" with experiences in small group conversation that made their point, framed with some of the tenants and practices from their new book on the subject.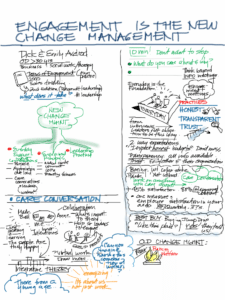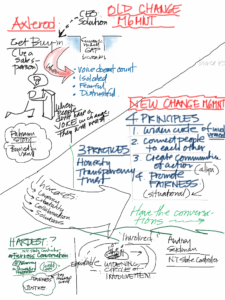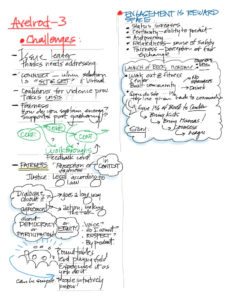 I spent some time talking with Lim Leng, Managing Director of Pivotal, a strategic OD firm working in Singapore and Thailand. IN the process we were looking at the design of complex organizations and I mapped Galbraith's ideas from a book of that title onto the arc model of Process Theory. This is a puzzle you can try and make sense out of, appreciating that the approaches listed toward the top allow many degrees of freedom while the ones at the bottom are more constrained. The freedom of rules isn't regarding the process of the business, but the flexibility of having processes that actually have low uncertainty. These can swap out all kinds of workers easily.Galbraith's operating assumptions were that org design is driven by decision about how to communicate, and decisions about how much to communicate are driven by level of uncertainty.