Dec 22, 2008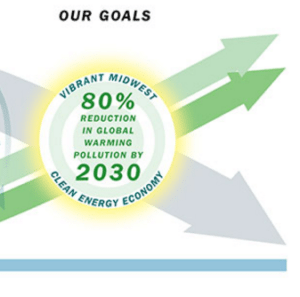 Since late 2004 The Grove has been supporting an ambitious RE-AMP project in the upper Midwest to clean up the energy system there. Its goal is to reduce global warming pollutants 80% by 2030 from a 1990 benchmark. When we started there were six foundations and 27 NGOs who wanted to approach the problem with systems thinking and collaboration, funded by the Garfield Foundation. Now in 2008 the project has 15 foundations and over 93 members organizations, expanded beyond environmental groups to faith and youth groups, and 140 were going to Ames, Iowa for the annual meeting.
In talking over the design, Rick Reed, one of the initiators of the project at Garfield, posed the challenge. "We've got to see what we are doing and where the gaps are. How can we possibly do this at this scale?"
RE-AMP is without question the most organized effort in the country at the moment. But are we making progress? It's challenges like this that always push us to something new… and this time our solution was a breakthrough in visualization at the system-thinking level.