Aug 08, 2012
Visual Leaders is Happening
A third book in my Wiley & Sons trilogy on visualization is nearing completion of its first draft. Wiley agreed to print the book in full color, and I am having a terrific time loading it with examples of how leaders of all kinds can take advantage of what I'm calling the visualization revolution.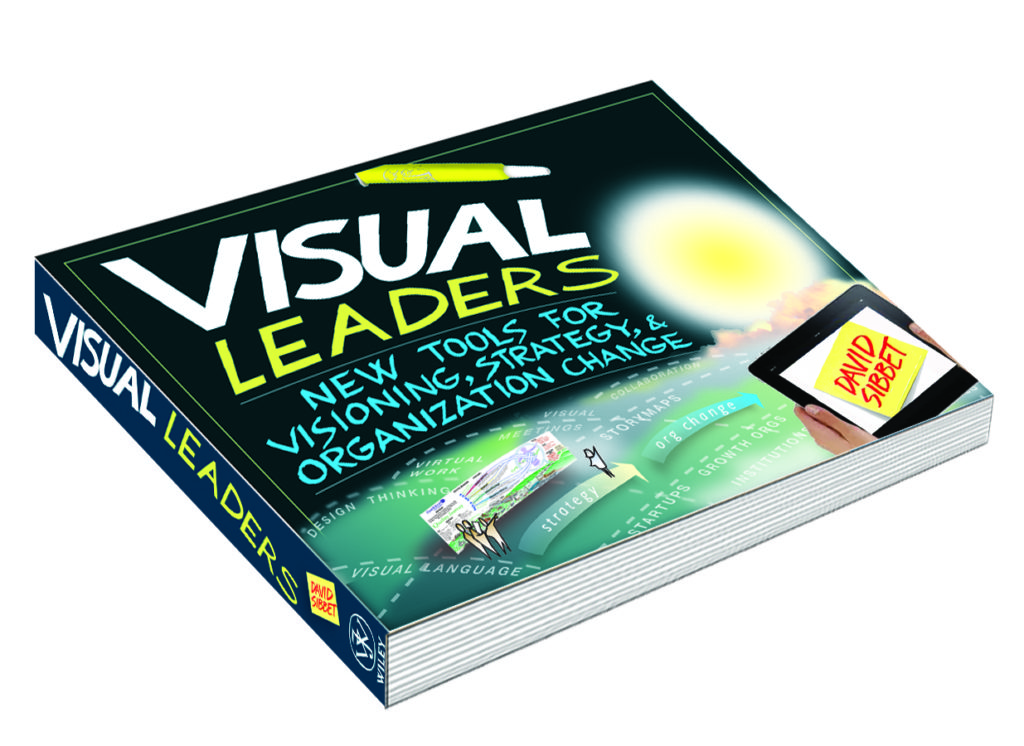 This cover image illustrates the big picture focus of the book. It's written to help leaders and managers increase their visual IQ, learn to work with visual practitioners, and guide their organizations in become more literate visually, in both face-to-face and virtual environments. I am making sure there are lots of practice exercises and suggestions for new leaders.
As with Visual Meetings and Visual Teams, I have been able to not only write the book and do the drawings, but design it myself in InDesign. I've actually moved to doing the writing in InDesign, so that from the very first drafts I can see what I'm getting on each page. It's a thrilling process to be able finally to create in both text and graphics. If you want to read the TOC, click on the images and they will expand.
Wiley plans to have the book in the stores in January. We'll for sure have a link and other information at www.thegrove.com. In the meantime, I'd like to share the table of contents to give you a sense of what will be included. Any comments and feedback would be welcome.