Oct 30, 2008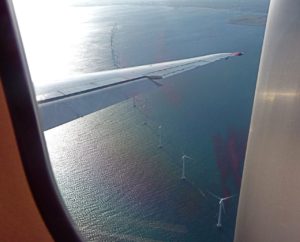 I was in Copenhagen last week after VizThink, training our partner Strandgaard & Co in graphic facilitation. I was struck by how universal a language graphics has become. The fact that I don't speak Danish meant that I was thrown back on these visual cues to make sense of what I was experiencing.
My sense of this began as we flew in over Copenhagen and I saw the long line of wind machines in the harbor. How quickly these have become icons of change!
I was able to spend a weekend exploring the old city. Here again, the ubiquitous bicycles spoke of a different culture in relation to energy. "Do people ride these in the winter?" I asked Vagn Strandgaard. "All year," he said.