Sep 13, 2013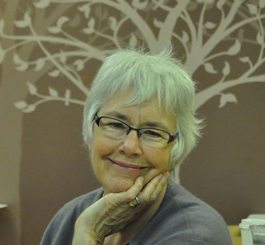 My partner of 48 years, Susan Herron Sibbet, passed away this August 31, 2013, from metastasized endometrial cancer. We've been in full "cancer journey" mode for the last two years, which is why I haven't been posting much here. I'd like to share her obituary with you here, in appreciation of having the extraordinary privilege of living with this brilliant sensibility for so long. Her poetry and modeling how to teach children to write has inspired me deeply in my own facilitation work.
---
Susan Herron Sibbet passed away August 31, 2013. She is survived by her husband of 48 years, David Sibbet and her children—Thomas Sibbet, Valentine Brown, Jerda Solonche, Phillip Sibbet, 7 grandchildren and one great grandson. After a 4-year struggle with endometrial cancer, she passed in peace, out of pain, and literally held in a field of love.
Susan was a beloved poet/teacher in the schools with California Poets in the Schools, an organization she worked in and supported as Acting Director and President of the Board for more than 25 years. She is a published poet and was a founding member of Sixteen Rivers Press, a respected poetry publishing cooperative.