Feb 14, 2007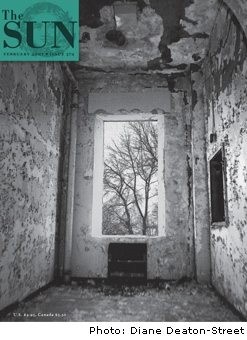 I recently read Richard Louv, author of The Last Child in the Woods: Saving Our Children from Nature Deficit Disorder. This appeared in an interview in The Sun, Sy Safransky's remarkable magazine that publishes original writing and essays about our most important issues as reflected in people's daily lives.
As a journalist, Louv is writing to raise our collective awareness about the alarming decline in American young people's direct experiences with anything wild or natural. The Sun interviewer asked Louv, "Have you talked much to children themselves?"
Louv replied, "A few months ago I was asked to give a talk at a nearby high school. I expected twenty kids to show up, but there were more than two hundred… I talked for an hour, and they listened intently. And it wasn't because I'm a great speaker: I'm not. It was about something else.